Kaieteur Falls, the world's highest single drop waterfall (741 feet).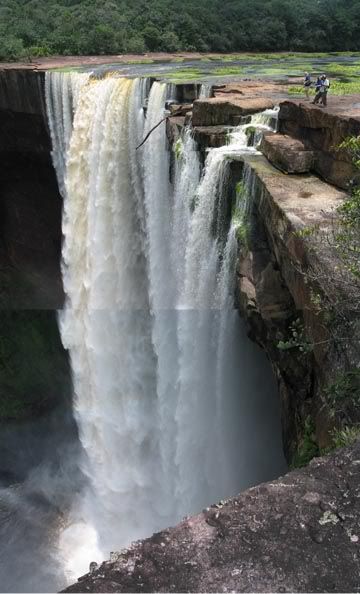 Alicia White is interested in finding her relatives from Guyana. Her
father's name is Darrell Lancelot White. His father's name is James
White and mother's name is Alicia White. Darell was born on the 18th
Feb. 1919, on the East Bank of Demerara. Some relatives surnames are
Graham and Fraser. Darrell had two (2) brothers Rupert and Fred.
This is all the information Alicia has and she would be grateful for
any information on her other relatives. Alicia's email is
aligust@hotmail.com or aliciawhite@bgnis.gov.bb or u could contact
me. Thank you.