Kaieteur Falls, the world's highest single drop waterfall (741 feet).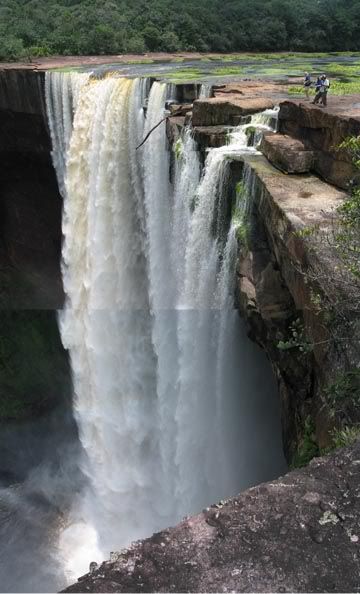 Hardbeatnews, PORT-OF-SPAIN, Trinidad, Weds. May 10, 2006: A Guyanese-national appeared yesterday in a Port of Spain Magistrates' Court, charged with murdering a three-year-old and his step-father and attempting to murder her common-law husband and three other neighbors.
Fortune and Tobey died in the blaze, which occurred last Saturday at Nelson Street in Port of Spain, according to the Trinidad Express. but But the others survived. Andrews reportedly lit Henry on fire after the two argued. She then set fire to the house.
The Port-of-Spain resident, who says she has no relatives in Trinidad, also faces charges of arson and unlawful and malicious setting of a fire to a dwelling house.
She was remanded to jail and is set to reappear at a May 16 hearing. – Hardbeatnews.com
Link