Kaieteur Falls, the world's highest single drop waterfall (741 feet).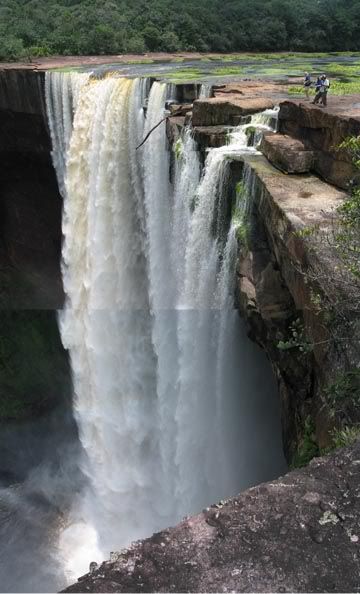 Hardbeatnews, BROOKLYN, N.Y., Mon. May 22, 2006: A 38-year-old Guyanese migrant on Friday admitted at his murder trial to stabbing his fiancée of four years out of jealousy.
Henry Jacobs admitted to stabbing Vanessa Bailey, 26, at her mother's Lincoln Road apartment on Oct. 17, 2004 after hearing her chatting on a cell phone with another man.
"I don't know, man. I went out of my mind! I hit her. I saw a knife was somewhere on the couch.... I remember stabbing her once," he said, after telling the jury he had paid $9,000 he earned as a telephone-book delivery man to bring Bailey and her 7-year-old daughter 'back track' to be with him in the U.S.
Jacobs, who came to the U.S. in 2002, faces up to 25 years to life in prison if convicted but his attorney is hoping for less, claiming his client got extremely emotionally disturbed after confronting Bailey, who apparently said once she paid him back the relationship would be over.
Prosecutors say he stabbed Bailey five times but Jacobs says he only remembers punching her in the face and stabbing her in the chest once. The trial is continuing. – Hardbeatnews.com
Link