Kaieteur Falls, the world's highest single drop waterfall (741 feet).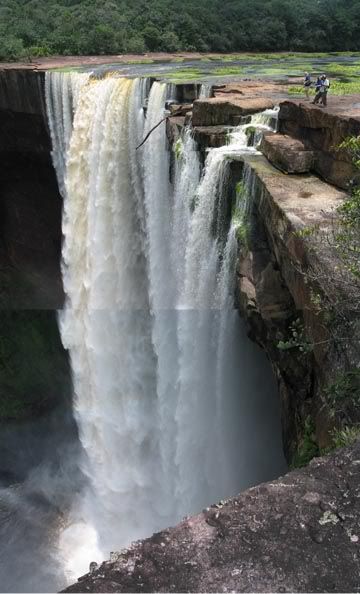 Guyana President Bharrat Jagdeo (GINA Image)
Hardbeatnews, GEORGETOWN, Guyana, Tues. May 30, 2006: The Secretariat of the Guyana Elections Commission is proposing a further delay in the holding of general elections in this South American nation.
GECOM officials in a statement yesterday proposed that the election be held on September 12 instead of August 31 citing the recent extension of the Claims and Objections process aimed at further sanitizing the 2006 Preliminary List of Electors. GECOM Commissioners are set to make a final decision on this proposal when the commission holds its statutory meeting today.
The ruling Peoples Progressive Party/Civic is, however, pushing for an August 31 deadline to be maintained saying that it did not request an extension of the claims and objections process and noting that the elections can be held even before the August 31 target. –Hardbeatnews.com
Link