Kaieteur Falls, the world's highest single drop waterfall (741 feet).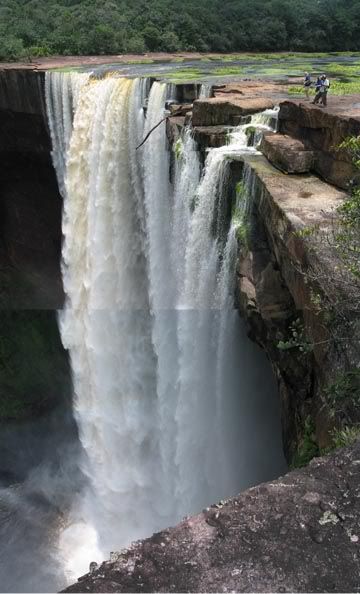 The Alliance For Change take this opportunity to honor all Mothers on this special day. We would like to let you know how much you are admired and how special you are. We don't need a special occasion to tell you this because we care for you each and everyday.
We recognize that we are a young fledgling Movement that is depending on all the nurturing and support we can receive to aid our growth and maturity, and look to the Mothers of Guyana for that comfort and assurance.
We are aware that worldwide it is difficult being a mother but more so in Guyana and are hoping by Mother's Day 2007 there would be a change in this our beloved country and life for mothers would improve tremendously. With this in mind the AFC would like to remind you that the future of Guyana needs the best medicine in the world which is a mother's love.
A Happy Mothers Day from the AFC, and May God Bless all Mothers.
Raymond Arjoon- Public Relations Officer
Alliance For Change