Kaieteur Falls, the world's highest single drop waterfall (741 feet).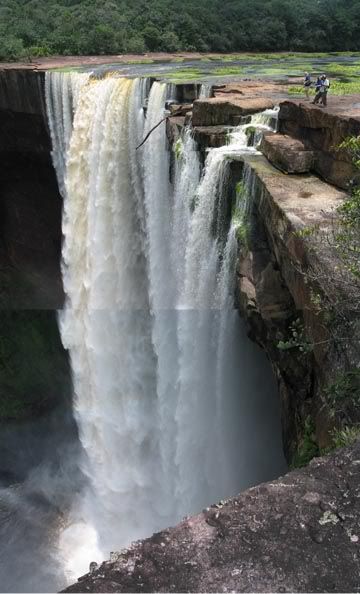 Hardbeatnews, BRIDGETOWN, Barbados, Mon. May 1, 2006: Eleven badly decomposed bodies were early Saturday morning discovered in a drifting boat off Barbados.
Reports out of the island indicate that forensic experts are still trying to establish how the 11, believed to be from West Africa, perished at sea.
The bodies were reportedly found in a small cabin on a 20-foot unnamed boat about 70 nautical miles off the Ragged Point, St Philip. The grim find was apparently made by a fisherman who reported it to the Coast Guard.
They later joined Barbados police and a forensic team to make their way out to the boat and investigate the scene as well as to bring the bodies ashore. – Hardbeatnews.com
Link