Kaieteur Falls, the world's highest single drop waterfall (741 feet).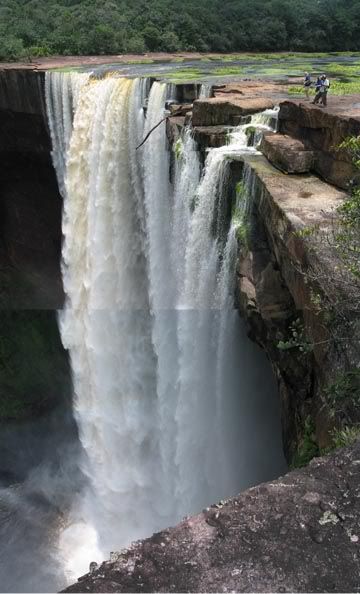 Thursday, April 27, 2006
PORT OF SPAIN, Trinidad (AFP): West Indies have become the last international side to institute a retainer contract system for its players.

Ken Gordon, president of the West Indies Cricket Board, announced on Wednesday at his office here that the regional governing body and the West Indies Players' Association had finally hammered out an agreement.

"The people involved in the negotiation all had one common objective when they sat down to discuss the matter," Gordon said.

"They all wanted to take West Indies out of the situation in which it now stands and take it forward. I think zeroing in on this, they were able to find the solutions and ways around whatever difficulties they had."

The WICB's negotiation team comprised directors Deryck Murray and Desmond Haynes, two former West Indies vice-captains and members of the Cricket Committee, as well as Chief Financial Officer Barry Thomas.

Under new chairman Clive Lloyd, the former West Indies captain, the reconstituted Cricket Committee has been playing the leading role in the latest round of negotiations.


Caribbean Net News

Link