Kaieteur Falls, the world's highest single drop waterfall (741 feet).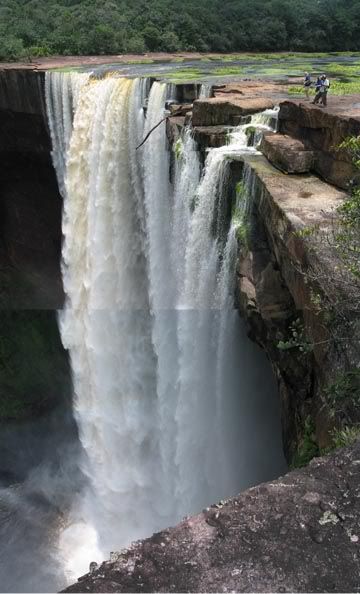 Thursday, April 27, 2006
by Shervon Alfred
Caribbean Net News St Lucia Correspondent
Email: shervon@caribbeannetnews.com
CASTRIES, St Lucia: Saint Lucia has sought the assistance of the United Kingdom government to deal with rising levels of violent crime on the island.

Governor General Dame Pearlette Louisy made the announcement Tuesday as she opened a new session of the country's parliament.

The Governor General said the UK government will assist with recruiting seven "highly experienced" former British Police Officers to work with the Royal Saint Lucia Police Force.

Saint Lucia will become the third country in the region, after Trinidad and Tobago and Jamaica, to make use of the expertise of British Police Officers within the national Police Force.

The former British officers will be responsible for crime and intelligence as well as the development of an anti-corruption program within the force, she said.

They will also provide training for the local police.
Link