Kaieteur Falls, the world's highest single drop waterfall (741 feet).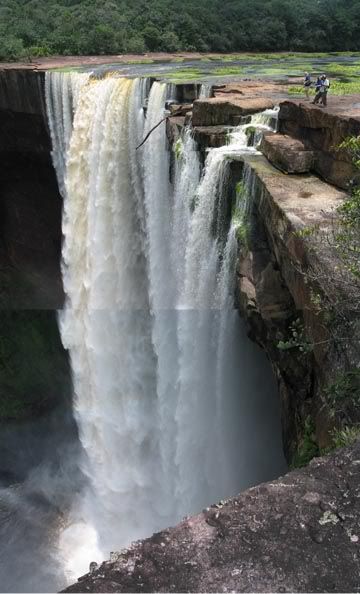 Born June 23, 1975; Georgetown, Guyana

Akima McPherson first studied architecture and then found inspiration in the work of the Mexican artist Frida Kahlo. Kahlo's work proved to be a turning point for her and she decided to pursue art full time. She currently lives and works in Guyana as a full time artist.

McPherson attended at the E. Burrowes School of Art in Georgetown where she studied under Maylene Duncan and Don Isaacs, and has a Diploma in Painting and a BFA with distinction from the University of Guyana. She lives and works in Guyana.